Subiaco Academy: App Use and Navigation
Accept Push Notifications: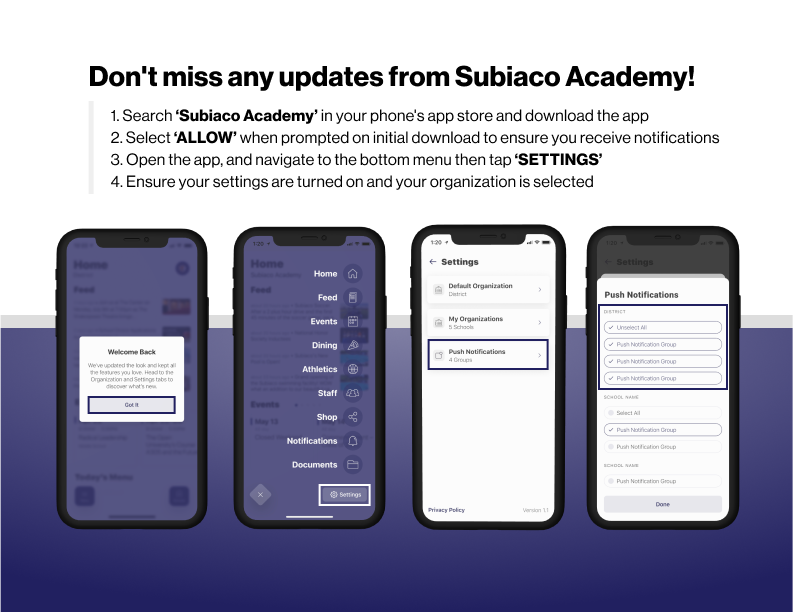 Everything Subiaco Academy at your Fingertips.
Communication is key and having the power to hear and access information at your fingertips is essential for a school, especially a boarding school. Subiaco Academy believes that providing a clear and well defined communication channel through an integrated website and app where parents, students, and teachers is essential.
DOWNLOAD THE APP TODAY:
Download for Android: https://bit.ly/3sztwAL
Download for iPhone: https://apple.co/3svfKPA