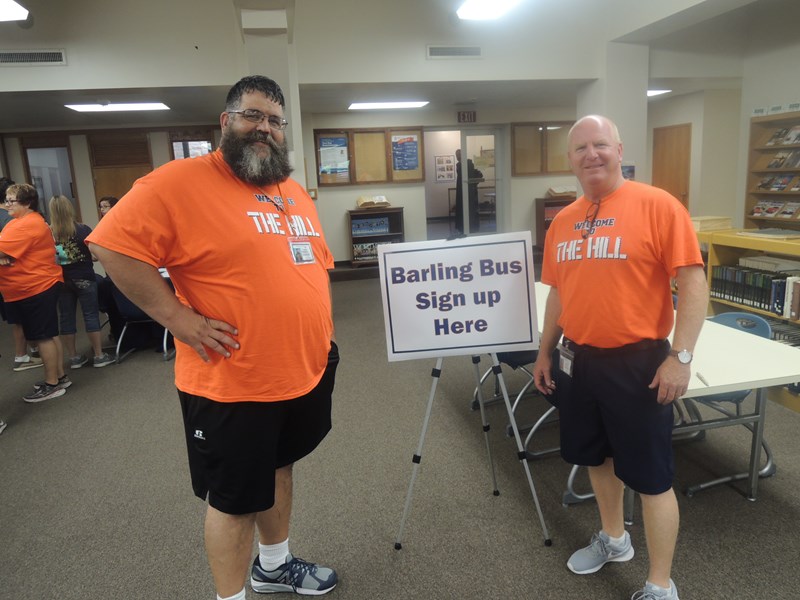 In keeping with Subiaco Academy's mission, the school community strives to serve God by serving others. With this in mind, the Academy takes great measures to offer the students different methods of transportation throughout the school year.
The Academy fleet includes five buses, two mini-buses, three vans, and four cars. Subiaco Academy uses both monastic and lay personnel as drivers. All drivers are VIRTUS trained, and all bus drivers are professionals with CDL endorsements.
Subiaco Academy provides bus transportation to and from area airports at the beginning and end of the school year, at holiday breaks, and individually approved cases where students must leave. The Academy provides bus transportation to athletic events, school-sponsored field trips, and recreational activities. The vans, mini-vans, and cars are used to provide transportation to doctor's appointments, store runs, and trips to testing sites for the ACT, SAT, and TOEFL exams.
Subiaco Academy provides a daily bus route for the day students in the Ft. Smith area. During the athletic season, a separate athletic bus runs to accommodate Ft. Smith students in afternoon activities.
The cost of any transportation is derived from mileage, cost of fuel, and vehicle maintenance. In keeping with the Benedictine discipline of frugality, the Academy charges for these trips but makes no profit from these services for transportation. It is a service of hospitality for all our Academy students.