Hey parents and friends of Subiaco! The Spring Carnival is only a few days away! Watch for EMAIL notices about the ONLINE AUCTION which begins TOMORROW-3 great prizes! See flyer below!

Congratulations to Bryson Porter on earning the rank of Eagle scout.
Spring Carnival is only 10 days away! Join us Saturday, March 3, 4-9 p.m. in the Greenroom. We are in REAL need of items for the country store (12-15 non-perishable food items), Bingo prizes (value of $5-$10) and prizes for the children's games (value of $1 or individually wrapped candies). If you plan to bring these items the day of the event, email us at
subiaco@subi.org
or drop off before the event at the development office. All donations are greatly appreciated!! Call 479-934-1001 with questions.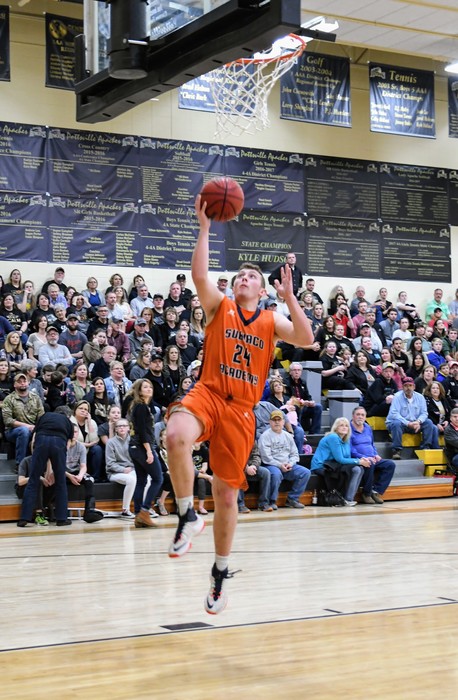 A classy end to a hard fought game.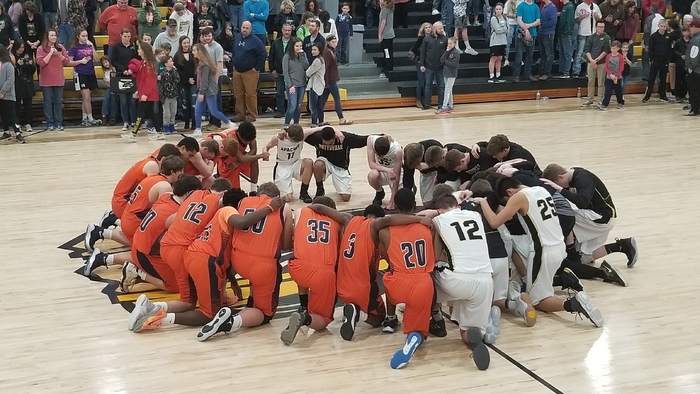 Pottsville comes away with the win. Trojans runner usp in the district 4. Will play Thursday night at 8:30 pm in Berryville.
End of the 3rd Trojans trail by 1.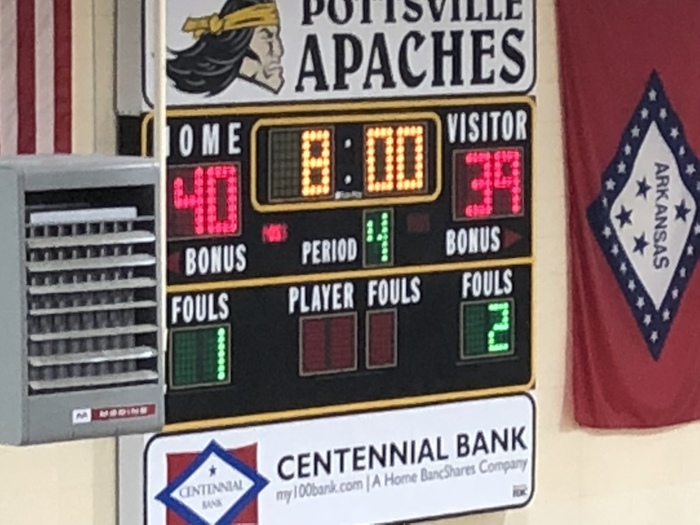 Trojans tie it up at the end of the half with a three by T. Myers.
End of the first trojans down by 4:
Basketball vs Pottsville: District Championship Game will begin at 7:30 p.m. if you can not make it to the game click on the link below to watch it live on the Subiaco Academy Network.
https://livestream.com/Subiaco/events/8060091
Followong the win last night over Ozark four of our day students remembered the annual drive tractor to school event.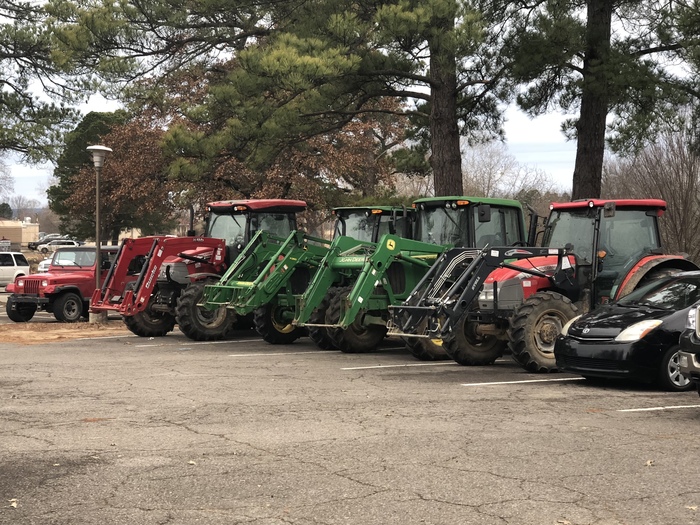 Trojans win advance to the finals. Will play Saturday at 7:30 pm.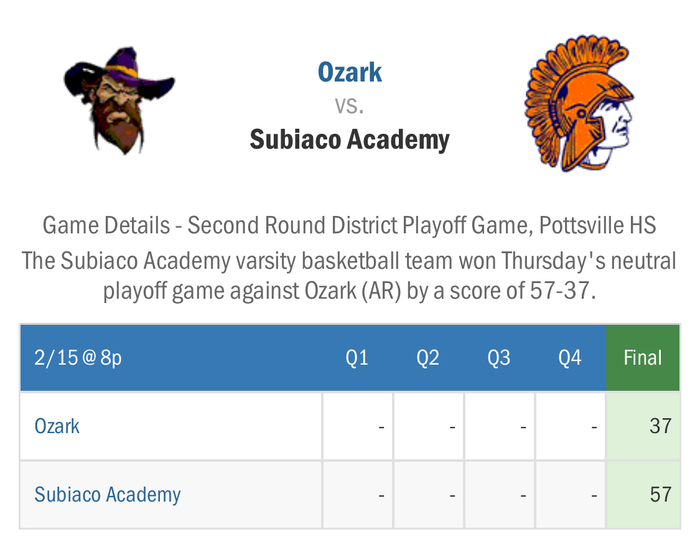 Subiaco leads at the end of the third.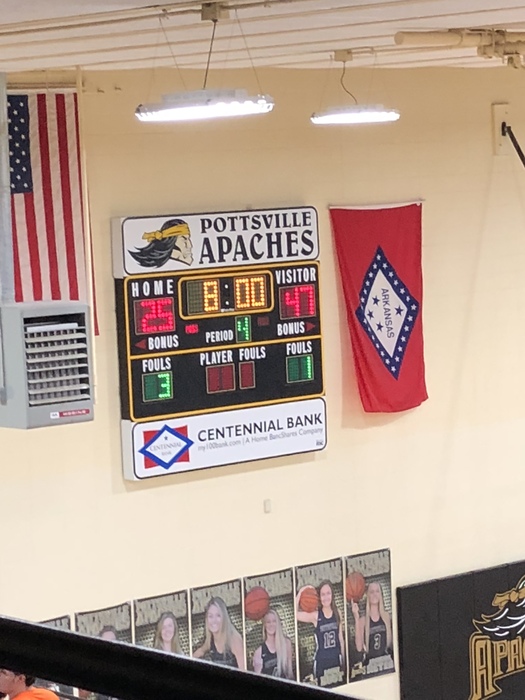 Trojans lead by 13, end of first half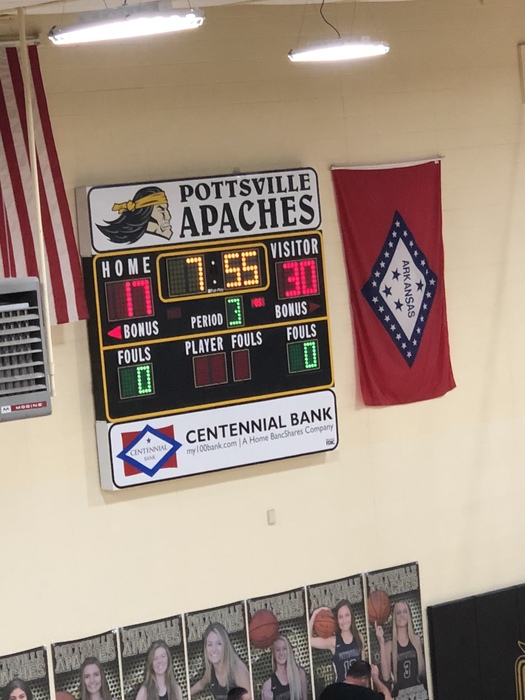 Cheering on their brothers.
End of first trojans up by 6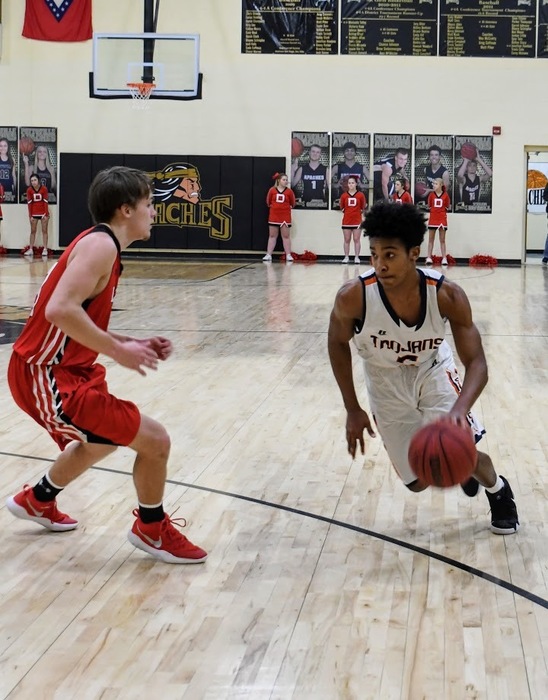 Today the Subiaco Academy students attended Ash Wednesday Mass.