Good luck to our Senior High Subiaco Academy Quiz Bowl team who will be playing Berryville for the Quiz Bowl State Championship on April 23rd on AETN (PBS)! We will post the time as soon as it is available. #subiacoacademy #onwardtrojans #stp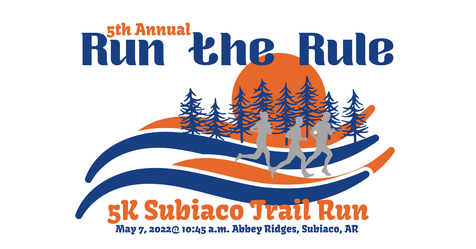 Reminder: don't forget about picture day.
Preparing for a dip! Since the 1930s a swimming pool has been located at the bottom of the hill near the athletic fields of Subiaco Abbey and Academy. As part of the current capital campaign, Legacy From Tradition: Onward Together, we are constructing a new swimming pool with a versatile footprint that will include three lanes for lap workouts and swim team practices. As part of the whole person development for Academy students, physical activity is a very important element for our young men. Our guests and retreatants, along with summer camp attendees, will benefit from this exciting upgrade.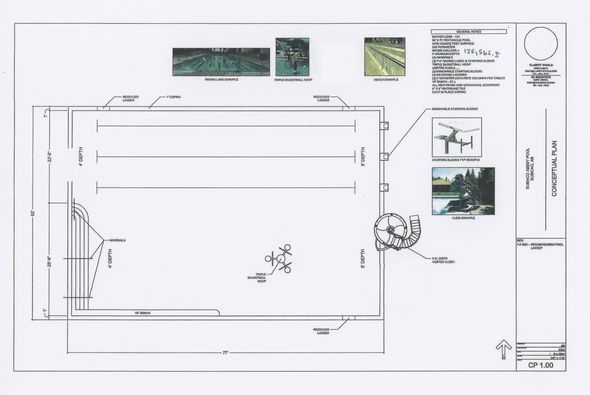 Early morning students with classes on the second and third floors of the monastery had an amazing view of South Park this morning. The sugar maples are definitely putting on a show at Subiaco this year! #TrojanPride #ozarkslife #gardenlife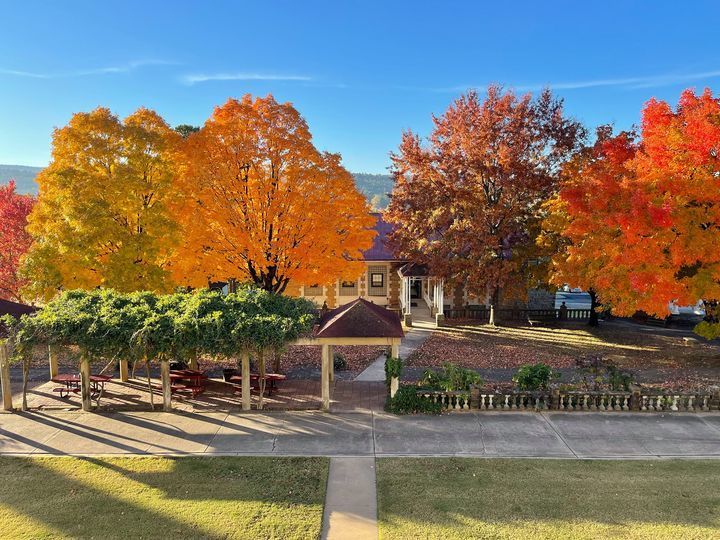 Undoubtedly the most beautiful tree in the history of trees, right here at Subiaco Academy! #outdoorlife #TrojanPride # #ozarkhistory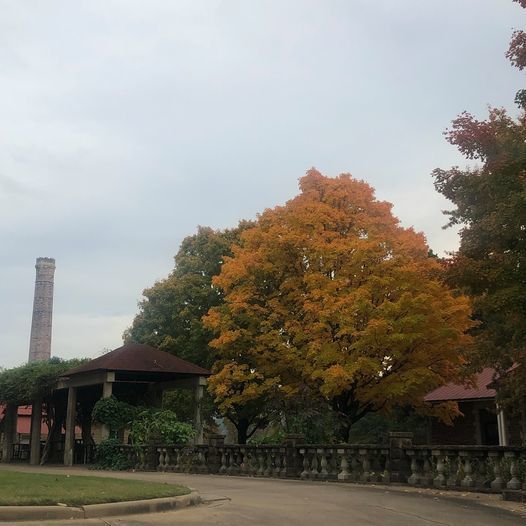 Many thanks to the Arkansas Game and Fish Commission's Karen Westcamp-Johnson and Jason Collier who taught hunter safety in our Outdoor Recreation PE course last week! We covered basic hunting skills and learned with dummy guns (no firing pins)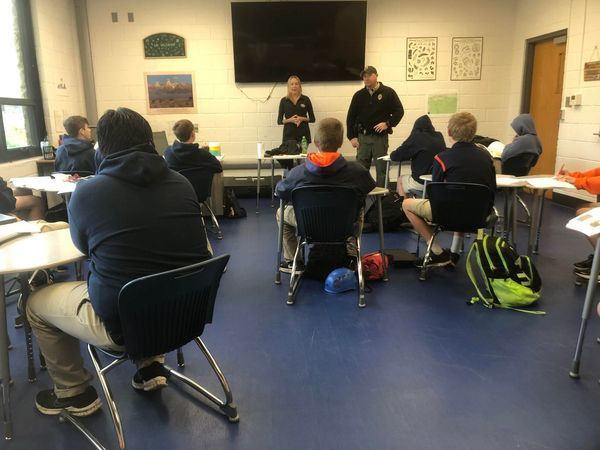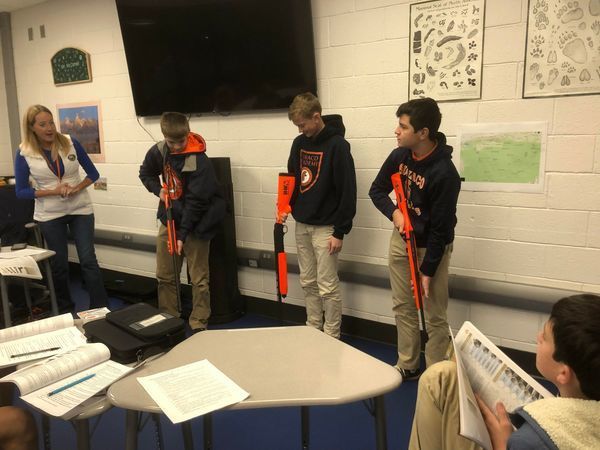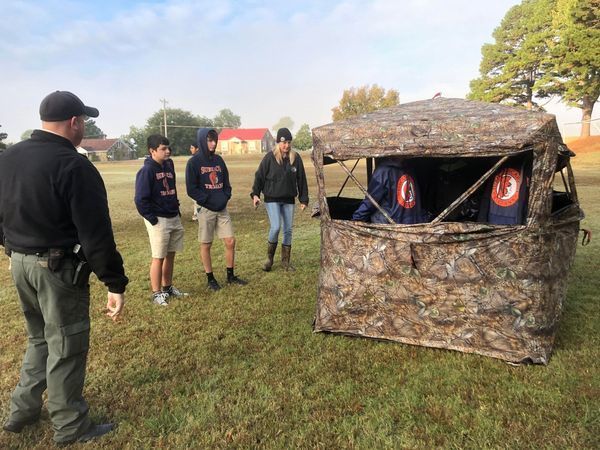 Learning is more than sitting in a classroom. At Subiaco Academy, our enrichment periods can take an entrepreneurial turn. Here, students help Brother Sebastian label peanut brittle tins in preparation for the Christmas Season. #STP #TrojanPride #countrymonks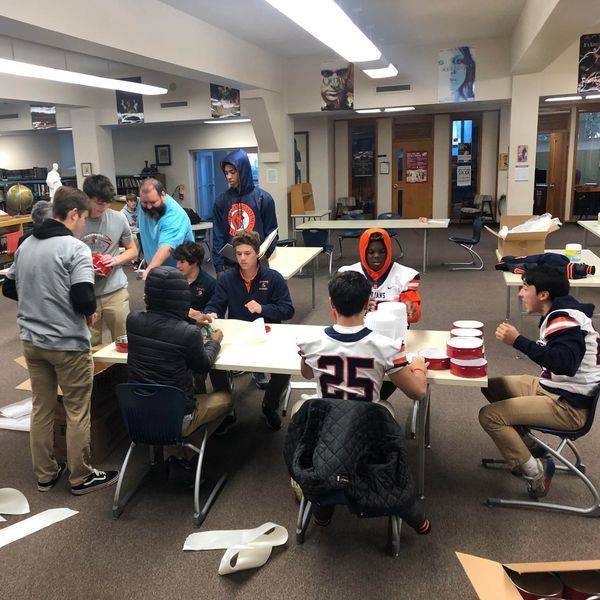 After giving up 581 yards and 64 points to Marshall earlier this year, Subiaco Academy's defense had something to prove last Friday. And did they! Our boys held Marshall to 242 yards and 12 points. They forced 9 turnovers with 2 interceptions that were returned for touchdowns. Our defense was amazing last week and we are bringing that energy to Episcopal Tonight! #STP #TrojanPride #onwardtrojans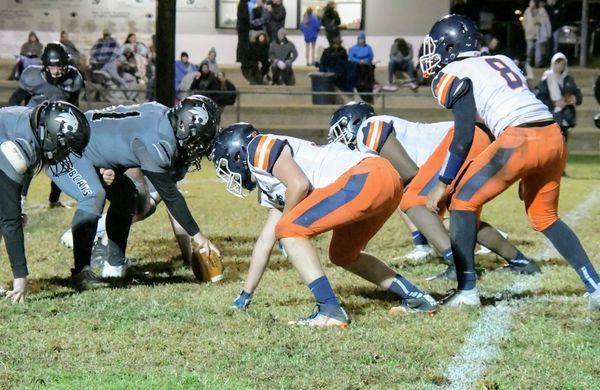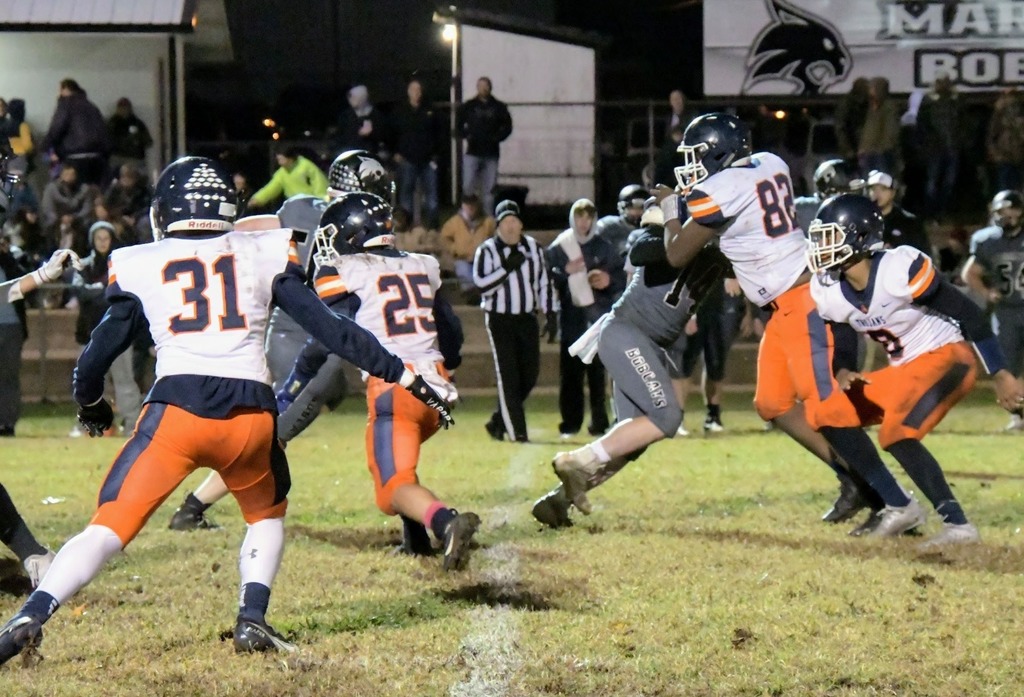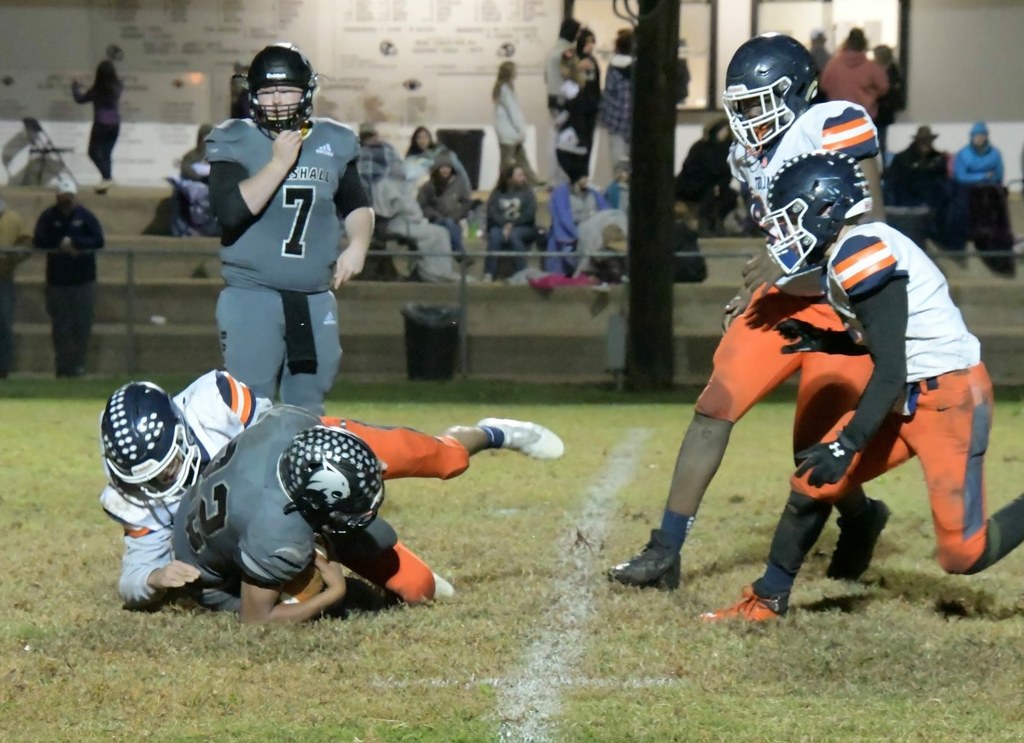 Most high schools do one or two blood drives per year. At Subiaco Academy, we do FOUR because it's the right thing to do. This morning, Danny Cervantes, Executive Director of the @arkansasbloodinstitute named Subiaco as the 20-21 Class 4A High School Champions and honored Abbot Leonard for his service. Abbot Leonard has been leading Subiaco's efforts since 1974. That's 47 years folks!
The football game which was postponed on Tuesday will now be played in Clarksville on Thursday night, the start time is still 6:00pm.

Mr. Spillers and his chemistry students look at the conservation of mass as they dissolve pennies in acid to explore the reaction.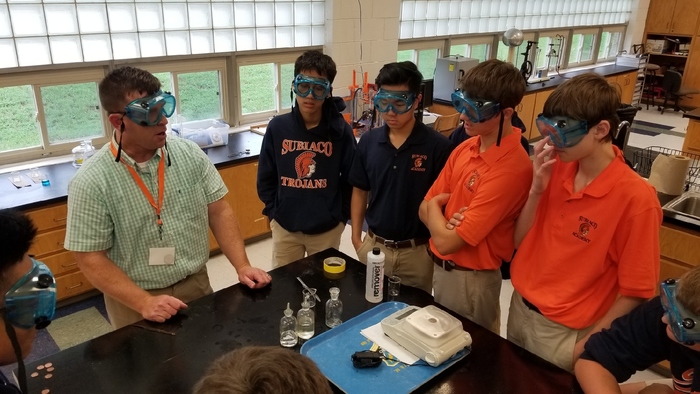 The football scrimmage scheduled for tonight has been postponed until Thursday. More information will follow on the start time.

Students in pre-algebra work together to solve an estimation problem and communicate their process and solution.

Mr. Shelton is explain the proper use and care of the Chromebooks to the 8th graders.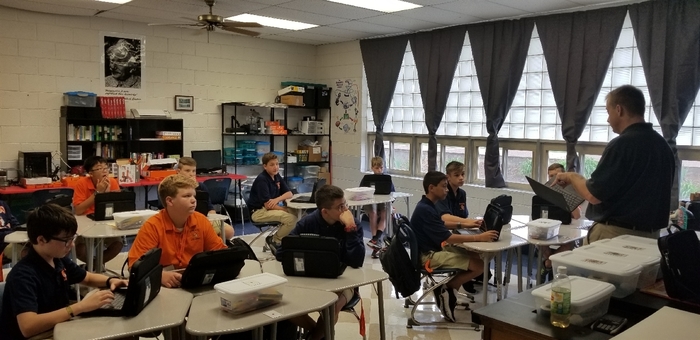 Algebra I students struggling together on their first math task.

Applied Science students work together to assemble various robotic machines on the first day of school.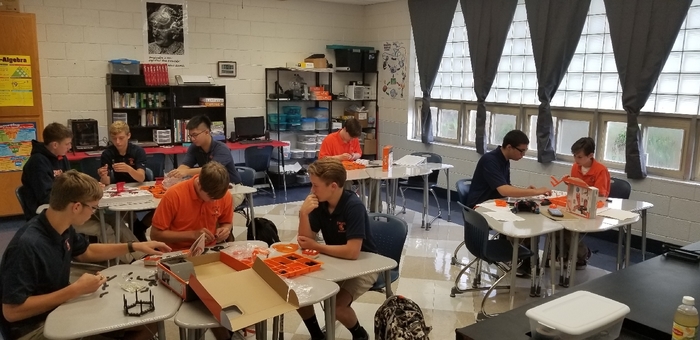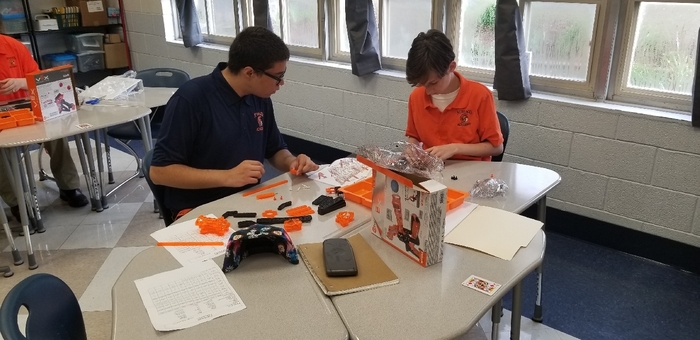 Welcome to your senior year! ONWARDS TROJANS!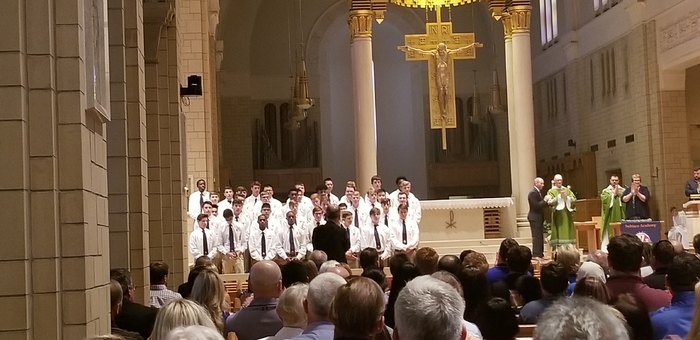 Some of our new students working diligently on their math placement tests. Best of luck! ONWARD TROJANS!


It has begun!